Don't leave it to chance
Not knowing about human rights' breaches within your supply chains is no longer good enough.

Look under the hood
Breaches in human rights are commonplace, unfortunately. Unless you're using a proper due diligence platform, how can you be sure it's not happening on your watch? Know for sure.

Prove it
Only Ethical Voice gives you the ability to prove your supply chain is ethical and understand where you need to improve.
Ethical Voice
Ethical Voice is a human rights due diligence platform that reaches deep into your supply chain to interrogate the wellbeing of remote workers, with a unique solution to help you identify, remedy and prevent human rights risks.
Human rights breaches: it happens more than you think
Worker exploitation and breaches in basic human rights are increasing with more than 50 million people estimated to be in modern slavery today – up 10 million from 2016. Servitude, debt bonding, deceptive recruitment; these despicable and harmful practices are widespread globally and present in Australia and Aotearoa New Zealand.

Mounting pressure to do the right thing
There are increasing regulatory pressures on organisations, and consumers and the media are demanding greater transparency. Investors too, want to ensure that social washing is not occurring and the Responsible Investing Association (RIA) is pushing for more effective due diligence and more rigour in the investigation of supply chains.


Current systems don't go far enough
Current self-regulation and social auditing practices might tick a compliance box. But looking at a small proportion of the workforce, and not giving them an anonymous voice will never give a true and full picture. What's more, the ability to identify and remedy key issues and prevent further harm is extremely limited.
Ethical Voice: the most complete solution
Ethical Voice addresses these big issues with a complete solution. It gives every worker a safe, anonymous voice to give an honest view about their working conditions. Clever analytics give rich, evidence-based insights to help pinpoint exactly where the issues are (right down to locations or leaders). It helps you understand whether you're dealing with toxic pockets of abuse or something more systematic, so it's easier to fix issues and focus efforts on the things that'll drive the biggest improvements.
Crucially, Ethical Voice gives you the proof you need to satisfy yourselves and your stakeholders that your organisation is acting in a socially ethical way.
Ethical VOICE is a mind shift. We have the opportunity to make sure every worker – even down to people in the fields – has a voice.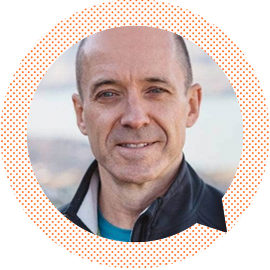 Gary Shaw
Social Impact Manager, KMD Brands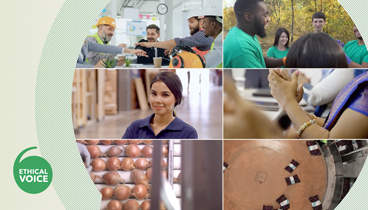 A short introduction to Ethical Voice, AskYourTeam's human rights due diligence platform that...
Worker wellbeing can only be assured where every worker in the supply chain is given a voice. We're...
Other solutions you might be interested in