Every aspect covered
We cover all aspects of wellbeing to identify potential barriers to a diverse, inclusive, and safe workplace where everyone can thrive.
Insights to retain and motivate your people
Investing in the wellbeing, happiness and satisfaction of your people will dramatically impact your employer brand, improving your ability to attract and retain the best people.

Building Māori cultural competency
Understand baseline competency levels, and the support your people want to develop greater confidence. Tools, consultancy and training to understand and improve confidence in Māori cultural competency.
Survey Category
Diversity, equity and inclusion
Māori cultural competency Te ara ki tua
Helping to create more inclusive Aotearoa New Zealand workplaces. We measure confidence in Māori cultural competency, asking questions related to the six core competencies of the Māori crown relations capability framework.
Read more about Te ara ki tua
Survey Category
Human rights due diligence
Ethical Voice
Ethical Voice is a human rights due diligence platform that helps verify supply chain integrity. It gives you reassurance you've identified any human rights issues in your supply chain, and the tools to help you continually improve and prevent reoccurrence.
Learn More about Ethical Voice
Worker wellbeing can only be assured where every worker in the supply chain is given a voice. We're...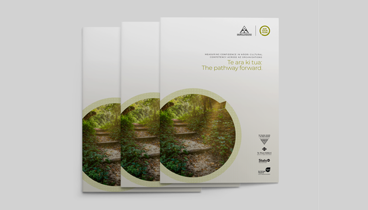 Te ara ki tua - The Pathway Forward AskYourTeam works with several clients across the public and...
Other solutions you might be interested in